Sometimes it can be hard to find the perfect gift for your other half. You might have a lot of ideas but you just don't know which one to pick or maybe your other half don't even know what he wants for Christmas. In this blog post, I am going to give you 10 Christmas Gift Ideas For him.
His hobby
First of all, you can find out what kind of things he is interested in. Is he into photography? Then you can buy him a new camera that he has been looking for or a new lens or maybe just a personalized strap for his camera? This will be a cute way to show him that you love him by giving him something he is interested in.
Apple Airpods
Who wouldn't want a good pair of headphones? Nowadays everyone has wireless headphones so why wouldn't your boyfriend? You can buy the brand new Apple Airpods Pro which came out a few weeks ago!
A Watch
A brand new watch could be a great idea. Every time he wants to know what the time is and he looks down at his watch he'll be thinking about you since you gave it to him 😉
Explosion Box
I made one explosion box for my boyfriend for his birthday ones but unfortunately, it was destroyed when he got it. If you are not in a long-distance relationship like I am then you are totally fine since you'll be giving it in person. But if you are in a long-distance relationship then make sure to pack it very properly so that yours won't get destroyed as well. You can find the cutest explosion boxes on Amazon! You will get all of the pieces with the box and you just need to put it all together with your own pictures! This is such a cute gift to him and I am sure he is going to love it!
Here are some that I found:
Shoes
A pair of shoes is also a great idea. It is also going to be New Years soon so he'll have a new pair of shoes for the new year as well.
Scrapbook
This is another cute gift for your boyfriend that he'll cherish for the rest of his life. You can use pictures of both of you and write stuff in the scrapbook to make it even cuter.
Here are some scrapbook ideas I found on Amazon and Etsy:
Personalized bracelet
What about a cute customized bracelet for him? You can write both of your initials on it or your anniversary date or even your coordinates of a place that is very special to you!
A picture frame
This is a romantic and special gift! Find your favorite picture of both of you or his favorite picture of both of you and get it on a wood rustic palette frame!
Customized Magic Box
This magic box is an adorable idea. You just have to light a candle up inside the box and turn of all the lights in your room and then you'll see your customized text on the wall which is so beautiful!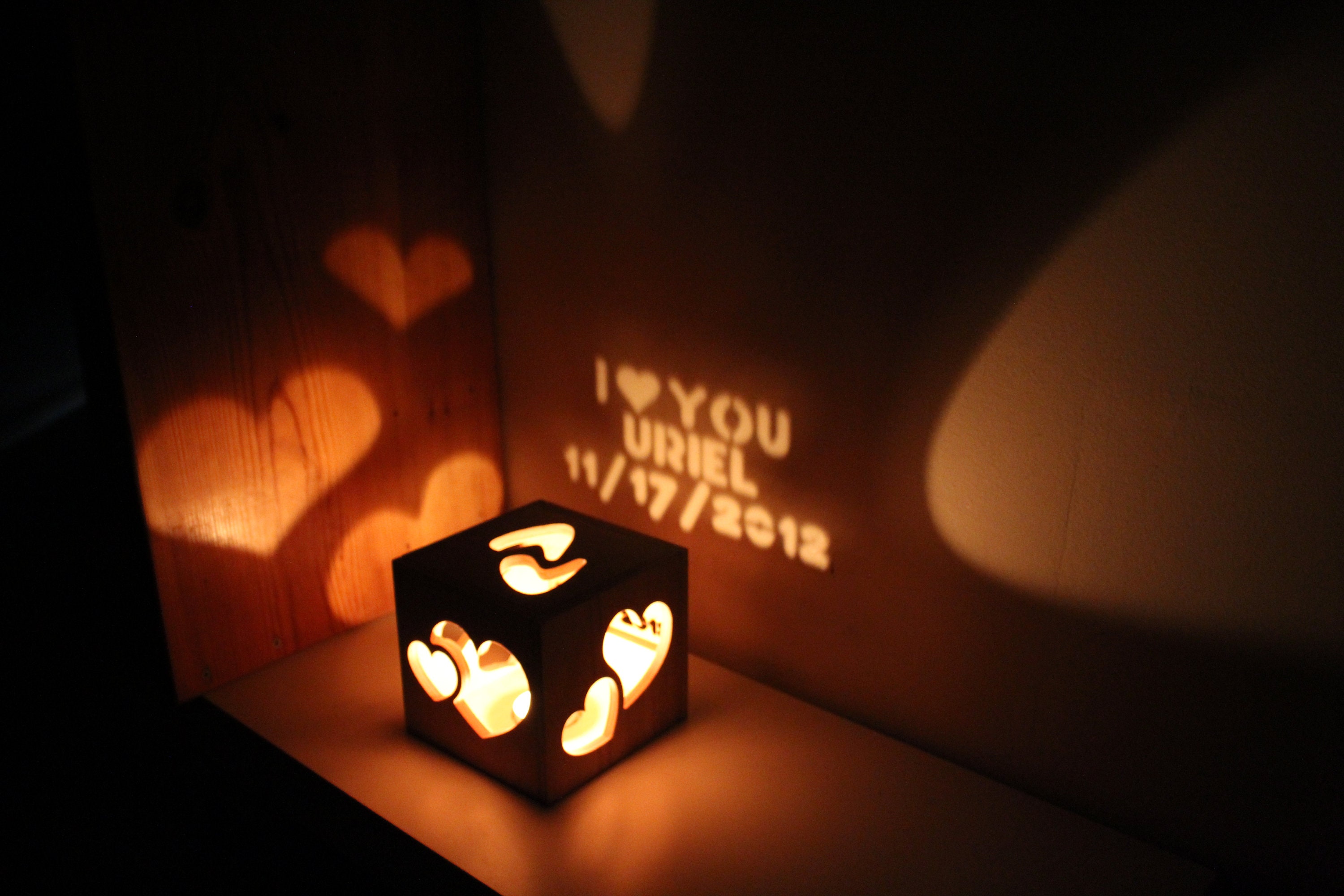 A Scarf
Since it's winter time it's pretty cold outside so I am sure your loved one would need a scarf to wear outside and why not get a customized one instead of just a normal scarf?
A Robe
This is an extra idea I am giving you 😉 A robe is also a nice idea since he can wear it in the morning when it might be kind of cold. And it can even be personalized with his name.
Those were the ideas that I could think of to give your loved one. I hope that you found some interesting gift ideas. Comment down below other ideas that you can give your other half 🙂
"The best of all gifts around any Christmas tree: The presence of a happy family all wrapped up in each other."
– Burton Hillis
Posts You May Like: